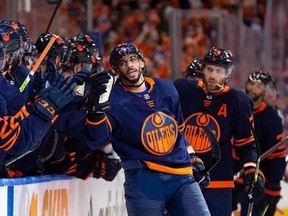 This is a massive week for the Edmonton Oilers.
On one hand, I do not think that Ken Holland gets near the kudos he deserves for bringing the Oilers as far as he has during his tenure here. To his credit, the team is poised to take the next step.
But how successful Holland can be in the next week or so will in large part dictate whether that step goes forward…or back.
Read all about it in this week's edition of…
9 Things
9. For weeks, Bob Stauffer had been mentioning on his show that the Oilers "were going to end up with more cap space than many thought". Then on Friday…boom. I notice that Bob wastes very few words. I have learned that whether he is being obvious about it or not, he is usually building a specific narrative. He sure seems to get a lot right…and not just about the Oilers.
Article content
8. I was so pleased to see Young Brad Lambert picked in the 1st Round of the NHL Draft on Friday. The broadcast mentioned that Brad was the nephew of Islanders Head Coach Lane Lambert. True, and Lane is a good man. But what they did not mention was that Brad's father Ross Lambert was one hell of a player too, and one of the most driven athletes I have ever met. If Ross's kid has half that drive…
7. We had previously mused in this space that Brad Holland's stock was rising within the organization, and that he was likely to fill the soon-to-be-vacant Director of Pro Scouting position. This past week, he was named Assistant General Manager, Professional Scouting. And while his title does not expressly say so, I expect Holland will head up the Oilers analytics program going forward.
Article content
6. I was not surprised that Jesse Puljujarvi did not get moved at the draft. A pick for Puljujarvi would not have helped a General Manager trying to build toward a Stanley Cup. Instead, Holland will be looking for a player in return. But I do think the Finnish forward is as good as gone from Edmonton. Sometimes, both sides just need a change. I think that time for both Jesse and the Oilers is now.
5. I am sorry to see Zack Kassian go. As a fan of Sam Gagner, I never thought the day would come when I was a Kassian fan. But he proved me wrong. Not a perfect player, Zack routinely laid it on the line for team and teammates. And he also changed his life off the ice for the better, which we should all applaud. Ken Holland signed Kassian to that deal when the club was perilously shy of wingers. Kassian's ultimate failing was that as better and better players were acquired, he could not consistently elevate above them.
Article content
4. With Duncan Keith's retirement (which we will get to in a minute), a lot of people are wondering if that opens the door wide for Brett Kulak's return as an Edmonton Oiler. Kulak was very good after being acquired at the trading deadline, albeit primarily in a 3rd pairing role. It would not surprise me if agent Gerry Johansson is open to having his client remain in Edmonton. It probably comes down to term, money…and whether Kulak will turn down his first, best, and perhaps only opportunity to test the UFA market. Bit a fit seems apparent.
3. The biggest off-season puzzle to solve is in net. Edmonton has a very encouraging prospect in Stuart Skinner. But a 30-35 game season would be a big step for any goaltender in his position. So, who is his 50-55 game partner? 2 big names out there are Darcy Kuemper and Jack Campbell. Some have also mentioned Cam Talbot, who may end up on the market after the Fleury signing in Minnesota. I have all kinds of time for Cam. He gave the Oilers a lot of quality minutes while here and was a model citizen in Edmonton. But I would suggest to you that we do not always see everything that transpires when a player leaves an organization the first time. And sometimes, that means "you can't go home again". I will leave you with one last goalie name to ponder: James Reimer.
Article content
2. Duncan Keith's retirement will be made "formal" this week. He fully deserves that respect after all he has accomplished in a blue-chip career. People before me have made a compelling statistical case for the real contribution Keith made with his play in 2021-22. Those numbers were comparable to my eye test. Keith's skills had eroded somewhat. But you could still easily see what made him great when he was great. In the years to come, though, I think the lasting contribution that Duncan Keith will be best remembered for is his shepherding of Evan Bouchard. A lot of people did not like the big Duncan Keith cap hit or the acquisition price. But look at it as an investment, in particular that of a present $5m Oilers D-man mentoring a future $5m Oilers D-man. We could be watching that pay off for the next decade. Of course, the final parting gift Keith gave the Oilers was cap space. An additional $5.54m worth.
Article content
1.Does some $20m of cap space make an Evander Kane return more likely? I think the state of the free agent market itself will have as much to do with whether Edmonton is able to re-sign Kane as anything the Oilers can actually do themselves. The cap is all but flat and has been for a while. A lot of clubs are stretched. If enough teams are squeezed in free agency over the next week, prices could fall. Perhaps if that happens then the financial sights initially set by the Kane camp could drift back toward the number Ken Holland surely has in his head. By that time, if everything else is even, then I might like the Oilers chances of retaining Kane way better. I also think the unresolved issue with San Jose helps Holland's case to the extent that some other clubs may shy away from the unknown. We'll see on that front.
Article content
Of course, there are people who do not think the Oilers should sign Evander Kane to anything more than a 2-year deal. It's just too big of a risk at is age, they say. Well, for one thing I do not believe Evander Kane is taking any less than that term to go anywhere for anything. It is an empty argument. But what exactly about Kane's on-ice performance that scares anyone off from offering him more term?
Recent example: Filip Forsberg inked an 8-year deal this week for $68m in Nashville. And don't get me wrong: Forsberg is a terrific player. The point of this is not at all to denigrate him. It is (again) all about about term. Forsberg is 27 years old. When that new deal is finally up with the Preds, he will be 35.
So, Evander Kane is only 30. How is 4 or 5 years for him any riskier than the Forsberg deal at 8? You can argue that the higher end point production of Forsberg demands the extra salary. O.K., fair enough. Yet, Kane is the (much) tougher guy, and a better PK man.
But is one contract really any more likely to go stale (or, worse yet, rancid) at the end than the other?
Find me on Twitter @KurtLeavins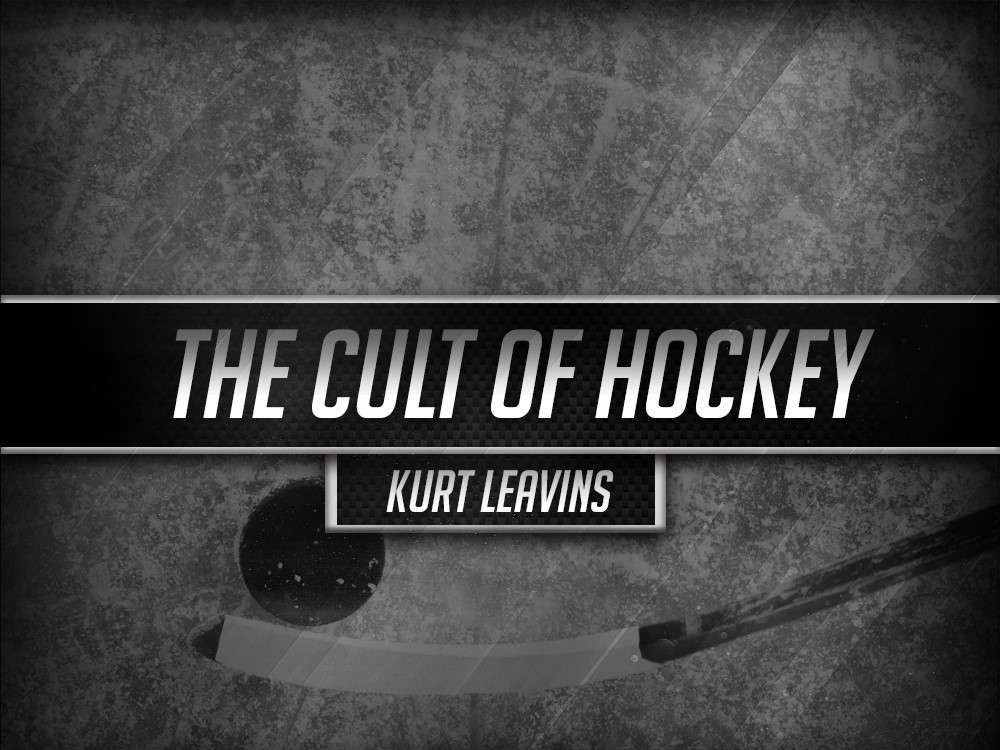 Recently, at The Cult…
McCURDY: The biggest addition for the Oilers at the draft was cap space
STAPLES: Twitter reacts to Keith retirement
LEAVINS: Duncan Keith set to retire
McCURDY: Reid Schaefer Oilers 2022 1st Round pick
Sign up to receive daily headline news from the Edmonton Journal, a division of Postmedia Network Inc.
By clicking on the sign up button you consent to receive the above newsletter from Postmedia Network Inc. You may unsubscribe any time by clicking on the unsubscribe link at the bottom of our emails. Postmedia Network Inc. | 365 Bloor Street East, Toronto, Ontario, M4W 3L4 | 416-383-2300